The Raj of Hertford has been serving unique, high quality and memorable South East Asian cuisines for more than 25 years. Many of the dishes you taste are created by our consultant chef Shiraj Miah. We keep it simple- Freshly cooked food prepared with an unique blend of eastern spices served with traditional Indian hospitality.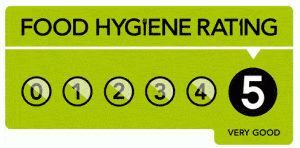 Five Star Food Hygiene
Our customers expect best from us so we religiously make sure our premises are clean and food hygiene has absolute priority.
About The Raj